Be a leader and become a school trustee!
Posted on September 8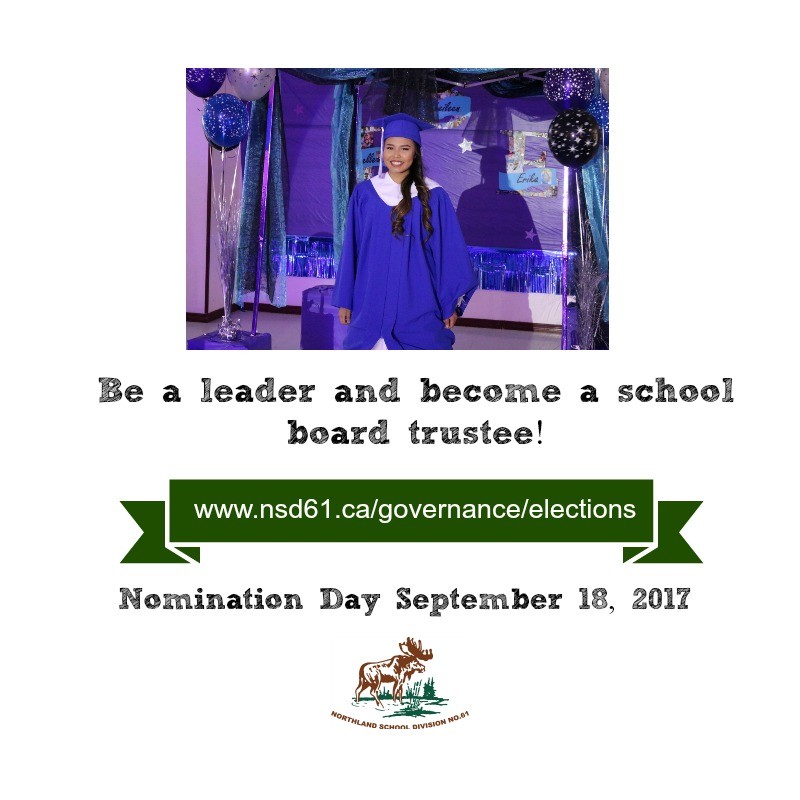 An elected board is returning to Northland School Division!
Are you passionate about the future successes of Indigenous children and youth? Do you want to make a difference?
Be a leader and consider running for the School Trustee Elections this fall.
The primary role of a school trustee is to serve and advocate for all students and to understand and reflect community values and priorities for schools.
Don't miss this opportunity to help us lead the way in First Nations, Metis education and help Northland students achieve to their fullest potential.
Click here for more information.