Health Active Schools Symposium - Wabasca-Desmarais
Posted on October 5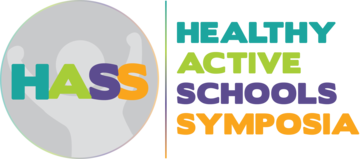 Tomorrow (Friday, October 6th) is going to be an exciting day!

For the first time ever, a Healthy Active Schools Symposium (HASS) is taking place in Wabasca-Desmarais!
This event is designed to help students in grades 4-12 find the leader within and to encourage creative expression and a growth mindset. Students will participate in a range of health-related break-out sessions as well as work on a school health action plan to set tangible health goals for their school community.
The event begins at 8:45 a.m. until wraps up at 2:15 p.m. at the Lakeview Sports Centre. 
A special thank you to Ever Active Schools, Be Fit For Life Network, Alberta Health Services, Alberta Healthy School Community Wellness Fund University of Alberta, Municipal District of Opportunity and Northland School Division staff for making this event possible!
Click here to view the AGENDA. 
Click here to learn more about HASS.