Chad Vion appointed Housing Construction Project Foreman
Posted on November 10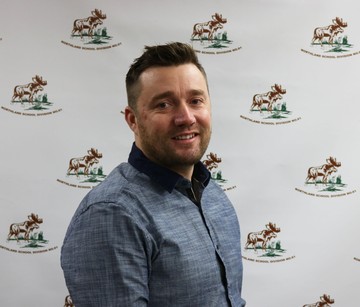 We are pleased to announce the appointment of Chad Vion as Housing Construction Project Foreman. Chad, who resides in Grimshaw, is going to be involved in renovating housing in the school division.
"I am looking forward to the challenge of improving the housing for our teachers, and in turn hoping to see a small part of that filter into better education for our students," said Vion.
Chad's previous experience includes home construction, project management and sales. Starting out as a framer, Vion worked his way up to managing home building projects and eventually sales manager at Crosslink. Recently, he operated New Vine Developments Inc., a construction company in Grande Prairie. Vion and his wife of 14 years have four children ranging from four years and 11 years of age. In his spare time, Chad enjoys playing hockey and basketball and operates a campground in Grimshaw called Northern Timbers RV Park and Campground.