Anzac Community School - Bill Woodward School
ACS: 112 Christina Dr., BWS: 107 Christina Dr.
Anzac, AB
T0P 1J0
Phone: ACS: (780) 334-2271, BWS: (780) 334-0818
Fax: ACS: (780) 334- 2339, BWS: (780) 334-0820
Grades: ACS: K-4, BWS: 5-12


Administration
Principal: Geoff Petley-Jones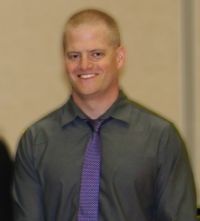 Principal's Message: I have had the fortune of being the principal of Anzac/Bill Woodward school for five years now. I spent the previous nine years teaching/administrating in other schools in Northland. At Anzac/Bill Woodward School we strive to establish partnerships with students,staff, parents and the community, thereby creating a vision with all stakeholders and being part of Inspiring Education for 21st Century learners.
Vice-Principal: Jamie Landry
Over the past four years I have had the pleasure of being apart of the wonderful team at Anzac Community School and Bill Woodward School in various capacities. Prior to arriving in Anzac I worked in education for four years and have had the opportunity to work with students not just in classroom settings, but also in various competitive sports including hockey, wrestling, traditional Inuit games and volleyball. We at Anzac and Bill Woodward School strive to make the students' experience in school a unique and successful one by offering many clubs and sports opportunities as well as classroom experience with a vibrant and pedagogically proficient staff.
School Education Plan
Educators are responsible for ensuring that all students acquire the knowledge, skills and attitudes needed to be self-reliant, responsible, caring and contributing members to their own individual communities and larger society
School Supply Lists
Daily school supplies (pencils, markers, papers) are supplied by the school.
Mission
To provide the best possible education for all students entrusted to our care.
Philosophy
Our commitment is to provide a quality education that will enhance the development of the whole child in a safe and caring environment.
Programs & Services
Students are given morning snacks during first period.
We also have a school lunch program that is available to all students.
As of the 2015/2016 school year ACS and BWS are officially Apple Schools!
Check out their website to see what it's all about!