Nancy Spencer-Poitras appointed as Associate Superintendent
Posted on August 9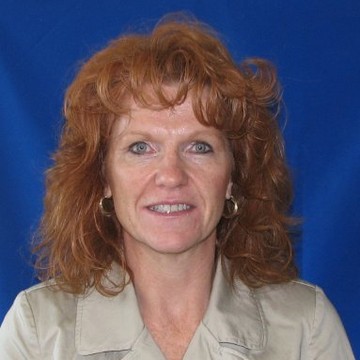 Northland School Division No.61 (NSD) is pleased to announce the appointment of Nancy Spencer-Poitras as Associate Superintendent, effective September 1st. Nancy brings 30 years of experience as an educator and administrator to the Northland family. Recently, she served as Director of Leadership Services for the College of Alberta School Superintendents (CASS) and on the Board of Governors of Olds College. 
 "Our priority was to find experienced leaders who have a passion for First Nations, Métis Education," said Gord Atkinson, Superintendent of Schools. "Nancy's forward thinking approach, previous work with First Nations, Métis education, strategic leadership qualities and her ability to educate, inspire and work collaboratively aligns with our commitment to provide a welcoming, caring, respectful, safe and healthy learning environment for our students to achieve success."
Nancy's career in education began after obtaining a Bachelor of Education Degree from the University of Alberta (U of A) in 1981. She became principal at Edmonton Public Schools in 1996 where she worked with multiple stakeholders to deliver education programs for First Nations, Métis and Inuit students. In 2007, Nancy completed a Masters of Education in Administration and Leadership from the U of A and was appointed Superintendent of Schools for Buffalo Trails School Division (BTSD). Following two years of service at BTSD, Spencer-Poitras continued her senior leadership journey at Grande Yellowhead Public School Division (GYPSD). While working at GYPSD as an assistant superintendent, she helped develop and implement assessment for First Nations, Métis and Inuit education. 
"I am honoured to be serving the students, passionate educators, parents and communities of Northland School Division," said Spencer-Poitras. "I have always had a special interest in NSD and I am excited for the opportunity to get to know the communities and develop partnerships that support student success.  Throughout my career, I have always been engaged and passionate about putting students first. This has allowed me to improve the success of all students by having everyone work collaboratively on this goal. I believe in the importance of every culture and look forward to work with such a rich background of First Nations and Metis culture."

Nancy is working towards completing a Doctorate of Education, Leadership and Administration from the University of Calgary. As Associate Superintendent, Spencer-Poitras will be responsible for providing leadership, support, developing relationships and partnerships with school communities located in Area 2. Those schools include: Calling Lake School, Chipewyan Lake School, Career Pathways School (Wabasca-Desmarais), Mistassiniy School (Wabasca-Desmarais), Pelican Mountain School (Sandy Lake), and St. Theresa School (Wabasca-Desmarais).
Click here to view media release.