Christoph Ruge appointed Area 2 Pedagogical Supervisor
Posted on August 10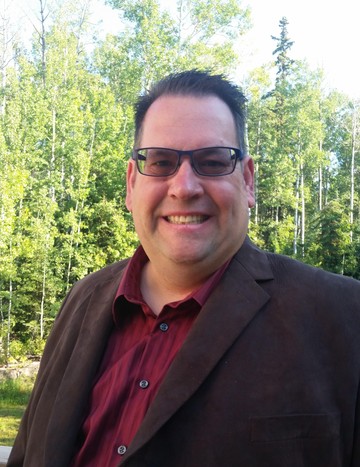 Northland School Division (NSD) is pleased to announce the appointment of Christoph Ruge as Area 2 Pedagogical Supervisor. Christoph's 23 year career has seen him teach in schools around the world. 19 of those years have been educating students in the Wabasca-Desmarais area.
"I have truly become a part of this community, and its cultural sustainability," said Ruge. "As such, I have a vested interest in, not just my students, but the wellbeing of the school division and my colleagues. I have been afford the opportunity to navigate the needs of parents, administration, relevant support services, and school boards with the primary focus always being our students' best interests."
Ruge's career began educating students outside of North America. From 1994-1998, he educated students in the Dominican Republic and Germany. Christoph moved back to Canada in 1998 to continue his education career in Wabasca-Desmarais. He spent a year working at Oski Pasikoniwew Kamik (Bigstone Cree Nation Community School), 13 years at Mistassiniy School and five years as Career Pathways School Principal.
Christoph received a Bachelor of Education from the University of Alberta in 1995 and is working towards obtaining a Masters of Distance Education from Athabasca University. Ruge is a certified emergency medical responder having completed the course at Northern Lakes College in 2015. Ruge has also taken courses to familiarize himself on land based learning and on how to fully utilize Google Classroom and educational apps.
Christoph is one of two pedagogical supervisors hired for Area 2. He will be working with Kim Reck who recently taught at Conklin Community School. They will provide support to educators at Calling Lake School, Chipewyan Lake School, Career Pathways School, Mistassiniy School, Pelican Mountain School (Sandy Lake), and St. Theresa School (Wabasca-Desmarais).
Click here to view media release.