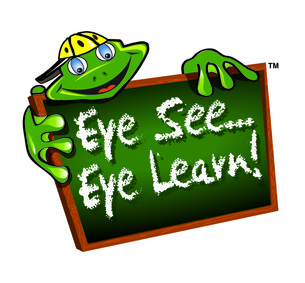 Northland School Division is a proud supporter of the Eye See Eye Learn Program. Learn how this program can benefit your child/children. 
Three things every parent and teacher should know about children's vision 
By: Dr. Kevin Hesterman
As parents and teachers, you want to ensure you are setting up your children and students for success in every possible way. You make sure they brush their teeth, learn their ABCs and do their homework. It's just as important that you ensure they have healthy eyes and can see clearly.
Here are three important things that you should know about children's vision:
20/20 isn't everything. Sight tests and school screenings can determine if children have 20/20 vision, but they do not check eye health or measure any other vision skills needed for learning such as eye coordination, peripheral awareness and eye/hand coordination. While these screenings are useful tools, they should not be used as a substitute for an annual comprehensive eye exam by a Doctor of Optometry.
Learning is connected to vision. A school-age child's eyes are constantly in use in the classroom and at play. If their visual skills are lacking or impaired, your child will need to work harder which may result in learning challenges, headaches or fatigue. Many children who are diagnosed with learning or behavioural disabilities actually suffer from vision problems.
You may not know something is wrong. Many parents and teachers think that they would know if their children or students are having vision challenges, but that isn't always the case. Children often don't realize anything is wrong – they assume everyone sees the way they do. Also, many eye diseases go undetected by parents and teachers because they have no symptoms. An eye exam is often the only way to catch those conditions before it's too late.
Alberta Health Care covers the cost of annual eye exams for children until they turn 19. Kindergarten students can also get a free pair of eyeglasses through the Eye See…Eye Learn® program. Click here to learn how Eye See…Eye Learn® works for parents, teachers and students.