Biography for Official Trustee Lois Byers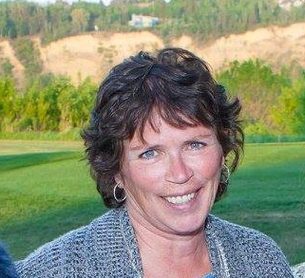 Lois Byers brings a wealth of experience in education, governance and community engagement to Northland School Division No.61 (NSD61). She started her journey as a classroom teacher, then transitioned to spending over a decade as a school board trustee, serving as Vice-Chair of County of Minburn Board of Education, Chair of Elk Island Public Schools and President of Alberta School Boards Association. These positions require leadership and the ability to work as a team. Byers demonstrated these qualities, while leading the "Partners in Education", by working with the Minister of Education to change the "School Performance Incentive Plan" to the "Alberta Initiative for School Improvement" (AISI).
Lois's governance experience and strength in policy development garnered the attention of the Region 5 Child and Family Services Board as she was appointed as co-chair in 2004. She assisted with opening the lines of communication and implementing policy and processes to help ensure good direction into the future. Lois eventually shifted into financial planning and then spent the last six years working as her own consulting company, Smiling LB Consulting.
As a consultant Lois worked with a number of municipal and community organizations completing projects for them from strategic planning to grant writing to setting up day cares.  A highlight she notes was working with the Wabasca community and a number of partners (Bigstone Cree Nation, Municipal District of Opportunity, Wabasca Métis Local #90, Careers: The Next Generation, Alberta Government, Government of Canada, oil and gas industry partners and Northland School Division) to develop the Wabasca and Region Atoske Action Group (AAG). This work included facilitating community workshops to gather input and set priorities for AAG and apply for operational grants. Byers also has experience working with Bigstone Cree Nation's Child and Family Services, Pee Kis Kwe Tan (Let's Talk Society) in Wabasca-Desmarais and Alexis Nakota Sioux Nation.
Empty-nesters, Lois and her husband Les reside on their cattle farm in Vegreville. Their children are not far away though and they are thankful they get to see them and their families often through many family get-togethers.