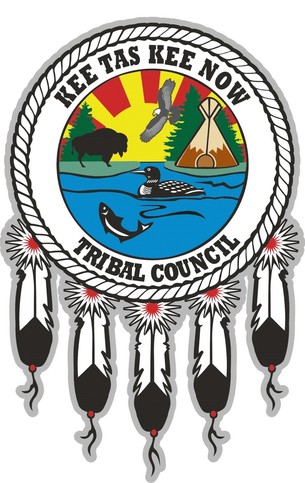 On March 20, 2012, a partnership agreement was signed between Kee Tas Kee Now Tribal Council (KTC) and Northland School Division. The agreement supports an initiative that will improve education outcomes for First Nation and Métis students in north central Alberta. 
Schools involved in the Agreement
Bishop Routhier School 
Gift Lake School (Northland)
Grouard Northland School (Northland)
Hillview School (Northland)
Kateri School (Northland)
Little Buffalo School (Northland)
Peerless Lake School (Northland)
Cadotte Lake School (KTC)
Clarence Jaycox School, Loon River (KTC)
Atikameg School (KTC)
Objectives of the Agreement
KTC and Northland School Division will provide educational programs for learners that:
Deliver education programming that supports Indigenous and English language literacy/numeracy as the foundation for all learning in order to enhance literacy and numeracy skills of students.
Development of performance based measures and tools to track improvements in Indigenous language, culture, literacy/numeracy growth, retention and school completion rates.
Development and delivery of traditional land-based experiential education and virtual distance learning programming. 
Enhancement of student, parent and community engagement.
Ensuring students have equitable access to quality education and smooth transitions between First Nation and provincial schools including the renewing of reciprocal Education Services Agreement.
Commitment from both parties to work with early school leavers to get them back into the education community.
Objectives of the Partnership Agreement
Improve access to curriculum support, instructional coaching, mentorship and other forms of professional support.
Improve capacity and resources pertaining to Aboriginal programming, special education, technology support and administrative assistance support.
Improve professional development opportunities for teacher orientations to include cultural and community components.
Ensure Aboriginal history, perspective and knowledge are included in curriculum resources.
Further development of conference and workshops on literacy and numeracy.
Develop wrap around services that will include a definable plan involving child/student and families.
Coordinate services and supports such as health/mental services, before and after school programs and other programs that encourage involvement from parents and families. 
Address low retention and completion rates by youth in north central Alberta.  
Click here to view the Partnership Agreement