Official Trustee Colin Kelly to retire
Posted on March 10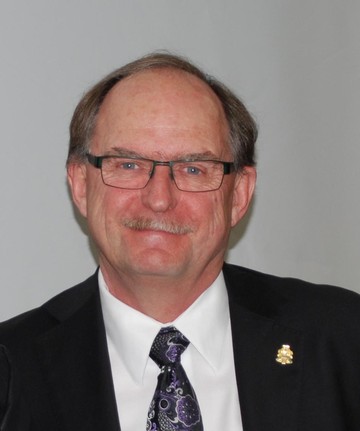 Northland School Division No.61 (NSD) announced today that Official Trustee Colin Kelly plans to retire. Dr. Kelly, who was appointed Official Trustee in 2010 by then Minister of Education Dave Hancock, has been instrumental in facilitating measures aimed at improving student achievement and addressing needs in each school community.
"We believe that strong language and literacy skills are essential to student success in school and beyond," said Kelly. "For this reason, full day kindergarten is offered in our schools as recommended in the Northland Inquiry Team Report. We strongly promote learning of indigenous languages in all our schools by offering Cree and Dene language programs."
In 2012, NSD implemented a division-wide focus on literacy. The focus is to help students develop core literacy competencies such as reading, writing and comprehension.
"We are seeing measurable growth in the number of students reading at grade level," said Kelly. "We attribute this to effective instructional strategies along with parent and community support. Our Director of First Nations and Métis Learner Success is working with schools to strengthen use of First Nations, Métis resources into instruction by such things as inviting Elders into the school for oral storytelling."
During Dr. Kelly's tenure as Official Trustee, NSD has developed educational partnerships with organizations such as Kee Tas Kee Now Tribal Council (KTC) in and Sustainable Communities Initiative (SCI). Kelly says these partnerships help create more learning opportunities with an indigenous lens.
"Through these partnerships, we provide land-based learning," said Kelly. "We find that learning on the land helps increase student engagement and achievement. Students are able to make connections to the curriculum by way of identifying natural elements, building traditional shelters, by learning to hunt and trap and by speaking the Cree and Dene language."
NSD works with partners in education and industry to develop Career and Technology Studies (CTS) programs.
"CTS plays a large part in how we keep students engaged," said Kelly. "With support from industry we have invested mobile trailers to enhance opportunities for students in our remote communities. School staff receive course modules that expose students to forestry, small engine repair, cosmetology, and robotics, to name a few."
Student attendance has been a concern for many years at NSD. With direction from Dr. Kelly, NSD developed the Attendance Improvement Committee; consisting of principals and community members to review current division attendance practices and offer recommendations for improvement. The work of the Committee has resulted in launching the Attendance Improvement Initiative 'Every Day Counts'.
"The initiative is in its early stages, however, schools are establishing local attendance committees to keep the issue on the front page and creating incentives to encourage students to stay in school," said Kelly. "School Community Liaisons are assisting principals and teachers to make home visits when students are not attending regularly. We also hired a Community Education Coordinator in Wabasca-Desmarais to help with student attendance and to assist NSD in developing a long-term education plan in the community."
While Kelly is pleased with accomplishments made by NSD over the past few years, he says there is more work to be done.
"I want to thank parents, Elders, community members, Local School Board Committees and school staff for working with us to improve student achievement," said Kelly. "Moving forward, my successor will need to sustain and improve upon the progress being made in the jurisdiction, continue to engage with communities, introduce initiatives that they he/she believes will impact overall student success and begin the transition from official trustee to an elected board of trustees in 2017."
The Minister of Education is currently accepting expressions of interest from qualified individuals to serve as the next Official Trustee for Northland School Division. The job is posted on the Alberta Government website and in various newspapers.
Click here to view media release