Northland welcomes Lorraine Cardinal-Roy
Posted on November 3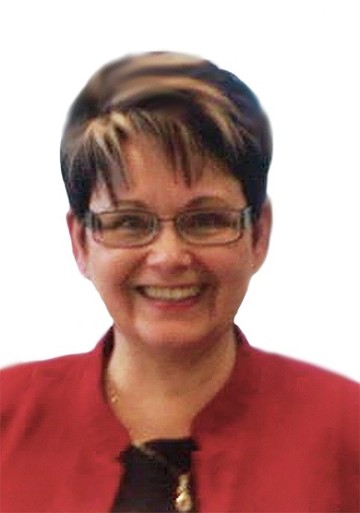 Northland School Division is pleased to announce the appointment of Lorraine Cardinal-Roy as Director of First Nations, Métis and Inuit (FNMI) Learner Success. Lorraine is a proud member of Sucker Creek First Nation. She is the mother of four children and a happy grandmother of five grandchildren who range from the ages of two years to twenty-two years old. Throughout her life, Lorraine has exemplified her personal conviction that education is one of the best paths to achieving personal goals and attaining higher socioeconomic status for her people. Her early schooling experiences included attending residential school, catholic and public school systems. Her early experiences only motivated her to seek better ways to balance public education with her ancestral background and a cultural upbringing that stressed the importance of family and giving back. 

In 1996, Lorraine graduated from the University of Alberta with a Bachelor's Degree in Education and subsequently accepted a position as a teacher at High Prairie's St. Andrew's School where she instructed grades 3 through 12 in the Cree language. During her time serving as a teacher she also worked with Northland School Division contributing to background research and providing regional insights for the development of Cree language resource materials for instructors. In this role she collaborated on the Northland's Cree Project as a teacher resource person for grades 4, 5 and 6 which resulted in the publication of the Pakan Series 2000. 

As a forerunner who encouraged the integration of Aboriginal culture and language in public schools, Lorraine became increasingly steadfast in her goal to continuously improve herself and work as a team member to influence changes to the way Aboriginal children experience education. In 2000, Lorraine returned to University in pursuit of a Master's Degree in First Nations' Education. Her thesis focused on maintaining Aboriginal cultural identity and language retention. In her research Lorraine discovered that school conditions can influence learning rates. After graduating, she accepted a position as a Senior Education Manager for Alberta Education's First Nation, Métis and Inuit Education Branch.
While fulfilling a variety of roles with the First Nation, Métis and Inuit Education Branch, Lorraine's vision and passion to make a difference did not waver.  Her optimism that solutions were possible grew stronger when she worked as the Executive Secretary with the Northland Inquiry Team. In this role, she travelled with the inquiry team to all twenty-three communities in the Northland School Division. There she listened to narratives from Community Leadership, Teachers, Educational Assistants, Elders, parents, students and community members as they described their struggles, regional concerns and hopes for the future of education. She then joined the Northland Community Engagement Committee where she took part in the development of the Northland Community Engagement Framework. These experiences proved to Lorraine that collaboration and communication between community and schools, infusion of language and culture in curriculum is integral to student success.

In her observation, it became increasingly clear that First Nation and Métis learner success occurs in schools that provide positive, culturally sensitive climates where Aboriginal families trust the teachers, where teachers have faith in their students and where students have confidence in themselves.  To achieve this end, Lorraine believes it is important to reach out to the communities where Northland School Division students live and to collaborate with school officials, staff and community leaders and members to develop a viable approach that includes opportunities for increased communication and parental participation.