Family Literacy Day events at Northland Schools
Posted on January 27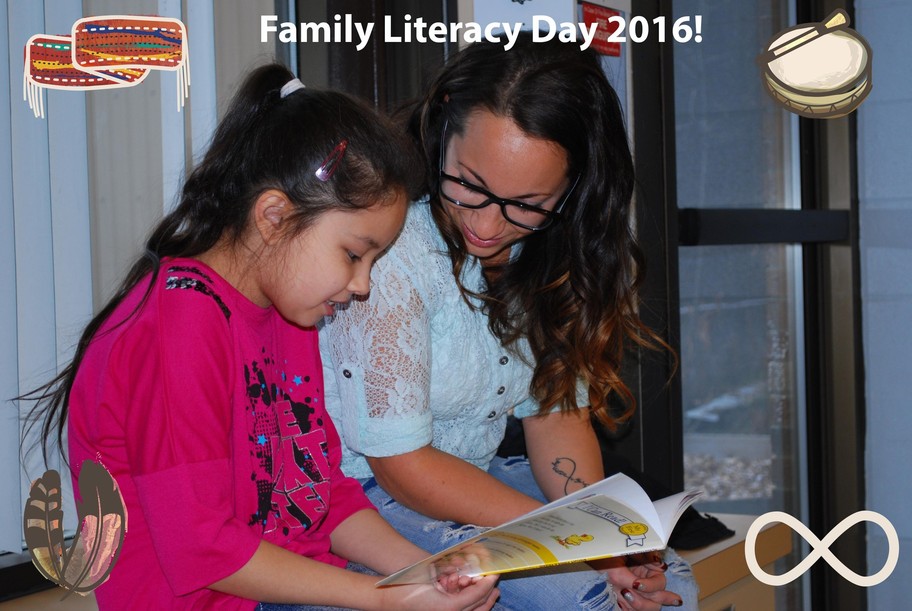 Schools across Northland School Division will celebrate Family Literacy Day on Wednesday, January 27, 2016. Family Literacy Day is a national awareness initiative created by ABC Life Literacy Canada in 1999 and held annually on January 27th to raise awareness of the importance of reading and engaging in other literacy-related activities as a family.
Family Literacy Day is a perfect complement to our division-wide Literacy Initiative. Click on the link to learn more about the Literacy Initiative on our new website!
http://nsd61.ca/programs/literacy-initiative
Please review the following events taking place at our schools!
Anzac Community School: Anzac Community School is hosting a Cozy Pajamas Family Literacy Night Wednesday, January 20th from 6:30 p.m. - 8:00 p.m. Click here for more details. 
Athabasca Delta Community School: The school invites parents to participate in classroom literacy sessions for Kindergarten to grade 5 students. Parents and students will be going outside to write "Read" in the snow using spray bottles filled with food colouring. 
Conklin Community School: The school is hosting a Cookoff Challenge from 5 p.m. - 8 p.m. They are asking community members to cook a big pot of their favourite stew or chili recipe. Every community member who brings in a big pot of stew or chili will get $25 gift card for Superstore (Independent Grocers) or Sobeys. Community members will also cast ballots to decide what is better – stew or chili! The ballot will be used in a raffle for some small prizes. After sampling the different stews and chilies, students and community members can choose to go sliding, play ball hockey outside, read books with each other in the gym or relax in the internet café http://conklincommunityschool.ca/about/school-news/post/cook-off-competition-reminders. 
Dr. Mary Jackson School: The school invites parents to come read with ECS to grade 4 students from 2:00 p.m. - 3:00 p.m. http://drmaryjacksonschool.ca/
Elizabeth School: The school is having a Pajama night and bedtime stories for Kindergarten to grade 4. They are also doing a whole school mystery readers afternoon! 
Hillview School: The school is hosting a Family Literacy Night tonight from 5 p.m. - 7 p.m. Families will be able to participate in a variety of literacy and numeracy activities at the school. 
J.F. Dion School: The school is celebrating Family Literacy Day by hosting "Winter Warm Up"! Students, parents and community members are invited to come to the school between 3:30 p.m. and 4:30 p.m. for hot chocolate, cookies and heart warming winter stories. Students in grades 4-8 will be reading and presenting the winter related stories. There will be literacy related door prizes for students and families. 
Little Buffalo School: The school is hosting a Literacy Scavenger Hunt on Tuesday, January 26th from 6-8 p.m.
St. Theresa School: The school's Literacy Committee is hosting to Family Literacy Day events! Click here for more details!