2nd Annual Northland Photography Contest
Posted on April 12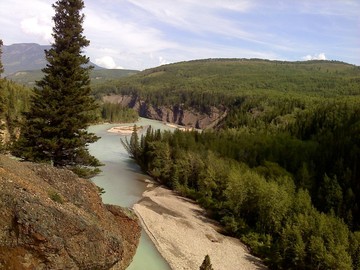 The Northland Photography contest is back and we are looking forward to showcasing even more student work in 2016!
We are encouraging interested teachers and those teachers who are already using digital photography to enhance literacy across the curriculum, to work with their students to enter the contest!
Criteria:
This year's criteria includes a literacy component. Students entering the contest will submit a picture in JPEG or PNG format and a short story to explain the photograph to the judges. The short story lengths are as follows:
Division 1 (Kindergarten to Grade 3): 50 words
Division 2 (Grades 4 to 6): 100 words
Division 3 (Grades 7-9): 150 words
Division 4 (Grades 10-12): 150 words
Ideas for contest submissions include:
Literacy in Action (across subject areas)
Nature, animals, landscapes, plants…
People, portraits, action, sports…
Stuff, still life, machines, structures, buildings…
Entry Form:
Please submit all entries to CTS/Industry Partnership Administrator, Randy Chernipeski at randy.chernipeski@nsd61.ca.
Entry forms must include:
Student name
Grade
Picture in JPEG format
Short Story
Date the picture was taken
1st, 2nd and 3rd place winners in each grade Division will be awarded prizes! More details in the coming weeks.
Contest entries are due on or before April 15, 2016.
See photos below to view 2014-2015 winners and honourable mentions!